We will have scheduled maintenance on May 17th from 5:00 - 6:00 am JST, during which the website will not be accessible. We apologize for the inconvenience.
BUY NOW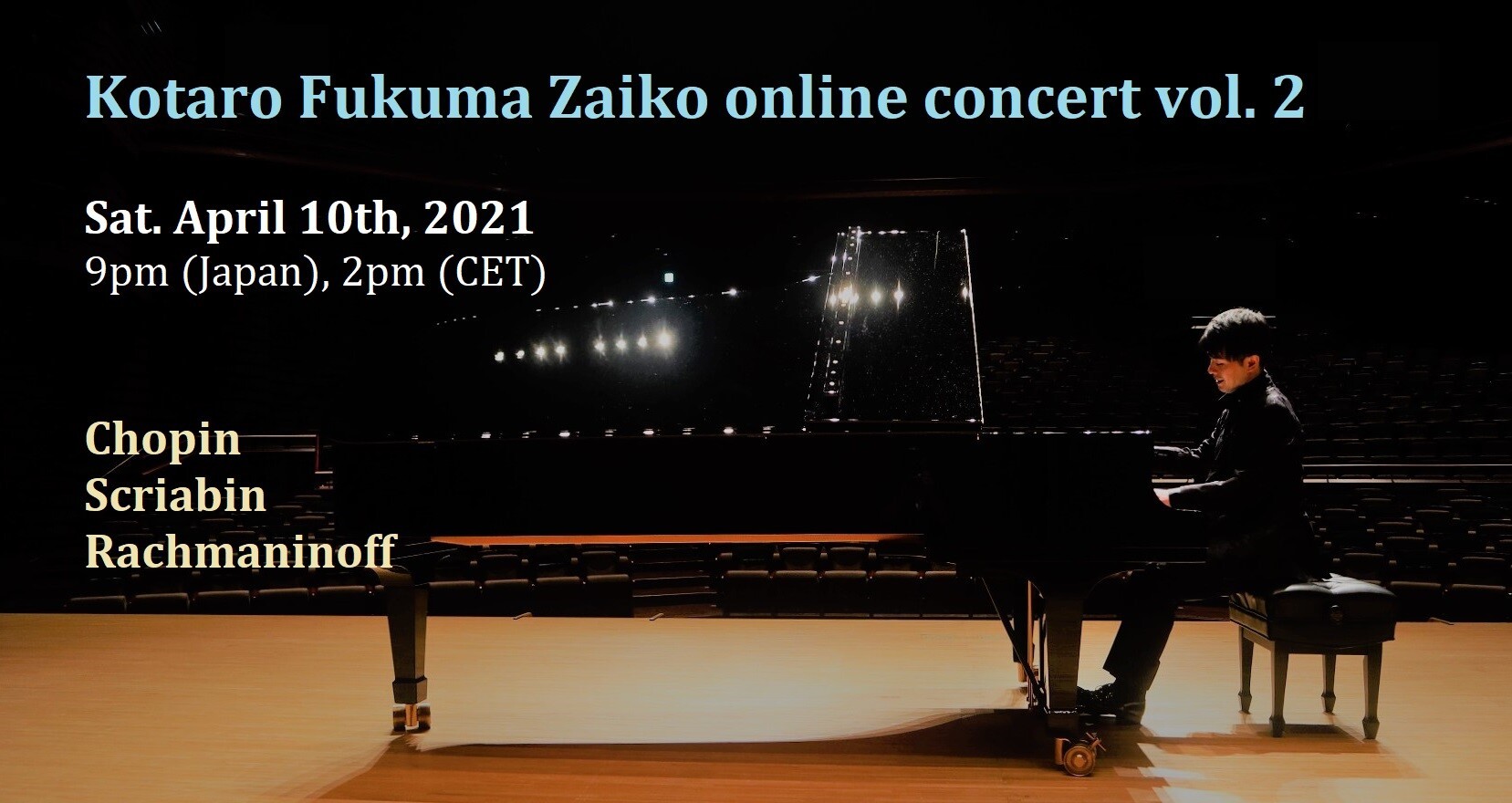 Kotaro Fukuma Zaiko online concert Vol.2

Since the European concerts of Kotaro Fukuma from February to May this year have been canceled or postponed, Fukuma decided to give an online concert via Zaiko. The performance was pre-recorded at the Kashiwazaki City Cultural Center Art Forêt in February, which has wonderful accoustics.

Program (about 1 hour)
Chopin: Nocturne No. 5 Op.15-2, Fantaisie Impromptu Op.66, Variations Brillante Op.12
Takemitsu : Litany II. Lento misterioso
Scriabin: Piano Sonata No. 10 Op.70
Rachmaninoff: Piano Sonata No. 2 in B flat minor Op.36 (1931 version)

You can watch it 3 days long (71 hours) after the stream.
Please enjoy it!
share
Pop-out