We will have scheduled maintenance on May 17th from 5:00 - 6:00 am JST, during which the website will not be accessible. We apologize for the inconvenience.
BUY NOW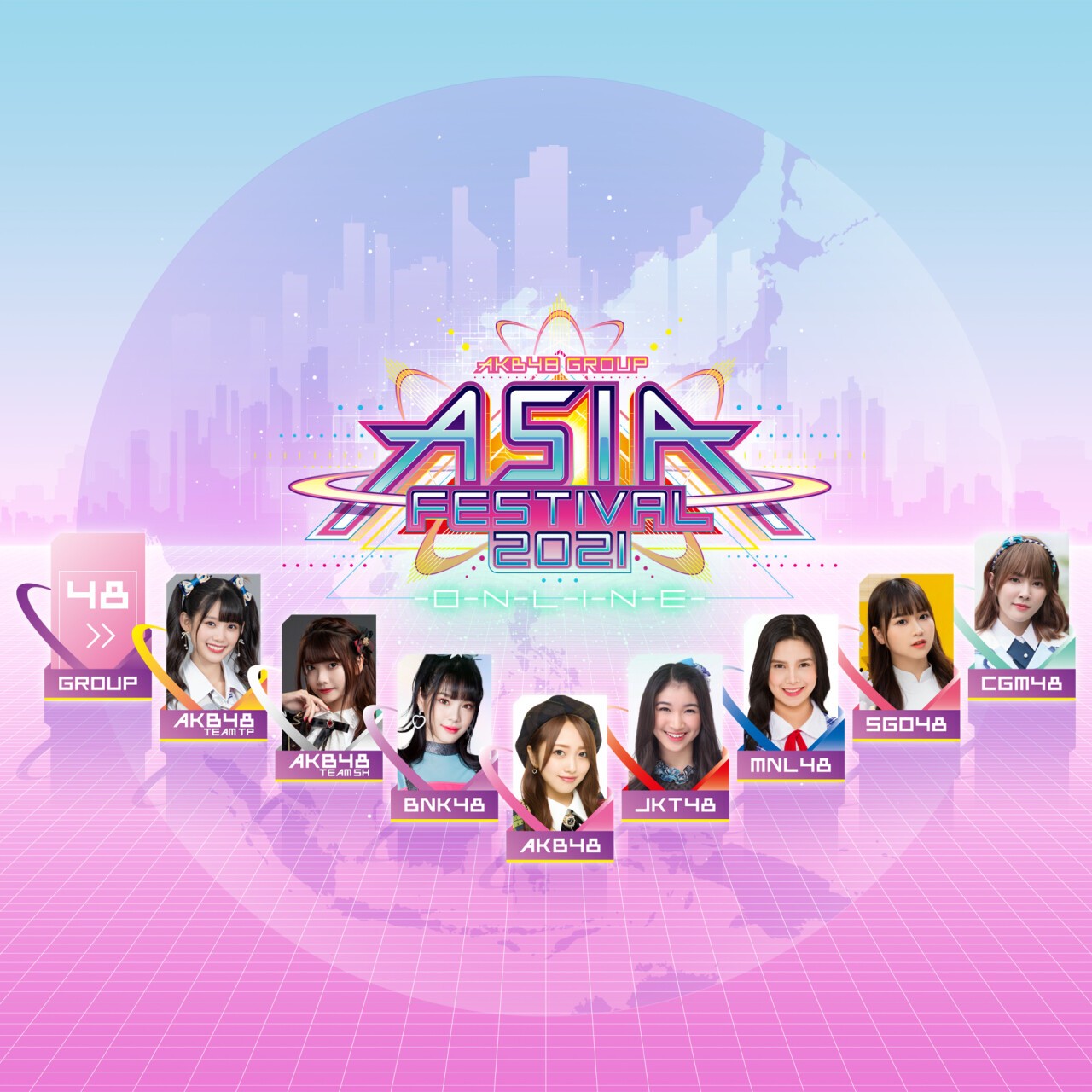 Online and offline mixed event featuring AKB48 overseas sister group, joining together at once.

AKB48 Group Asia Festival was held for the first time in Bangkok back in January 2019. The same year on August 24th, the second event "AKB48 group Asia festival in Shanghai" was hosted in Shanghai, both events were accoladed, and welcomed with success, because the sister groups united together for the first time in the history of AKB48 groups.

Since the event in Bangkok, the festival in Shanghai was further upgraded, the staging was focused on showcasing the culture of each group, and the event was well received and appraised in China, Japan and abroad.

This coming third event on June 27th, 2021 Tokyo is featured as the center of the event and will act as virtual performing stage, all sister groups including AKB48 will unite at once to perform from theaters, online and special venues across Asia.

The one main characteristic of this festival is the incorporation of XR technology, which is unique to online staging. Now the festival can be enjoyed and experienced in many ways, allowing fans from all around the world to interact beyond borders with all the contents.

The festival is one of alike, held all over Asian cities at once mixing online and offline activities where fans can participate at some of the real venues hosted by our sister group.

Pre and post-event feature live broadcasts and exciting attractions, more content that allow you to enjoy a new experience with members after the main event.

We are set to send the world a new whirlwind from the Idols of AKB48, the only group in the world, that is developing worldwide.
share
Pop-out